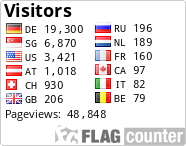 Gratis bloggen bei
myblog.de
Mad Men
Ich sitze mittlerweile regelmäßig vor den Episoden der 1. Staffel von "Mad Men". Und eigentlich mag ich die Serie gar nicht so sehr - inhaltlich, ABER ich könnte mich stundenlang am Styling der Serie ergötzen. Die Damen haben wundervolle Outfits *le seufz*

Lately I keep watching the 1. season of "Mad Men". And actually I don't really like the show when it comes to the main content BUT I could drown for hours in the styling of the show. The girls have extrodinary outfits *le sigh*

Meine Lieblingscharaktere sind:
Peggy Olsen, die als Don Drapers (Hauptcharakter) Sekretärin anfängt. Sie hat einen etwas schüchternen, konservativen Stil. Sowohl bei ihrer Kleidung, als auch der Frisur. Anscheinend kann sie sich auch verändern...

Peggy Olsen, starting as Don Drapers (main character) secretary. She's got a shy and conservative style. In clothing as in hairstyle. Apparently she can change...

Die nächste wäre Joan Halloway... Was für eine Frau! Ich liebe ihre Haare, ihre Kurven und ihre Klamotten.

Next would be Joan Holloway... What a woman! I love her hair, her curves and her clothes.

bisher 0 Kommentar(e)     TrackBack-URL